Skin Solutions is here to provide you with answers to your toughest questions regarding acne and oily skin.
The frustration of dealing with oily skin and acne breakouts will no doubt leave you searching for answers. Not only does it lead to a high-maintenance skin care routine, it can also be quite damaging to one's self image.
​
The Skin Solutions website is dedicated to compiling a complete collection of information regarding these skin problems. Our site is designed to target ANY and ALL questions that you may have about acne and oily skin. Throughout the pages of our website, we target the most commonly asked questions about these tricky skin conditions and provide answers regarding the best treatments, products and overall solutions - so you can finally achieve clear skin.
​




What are the causes of oily skin and acne?
Why do I have oily skin, while others do not?
Are all the myths about the cause of acne true?
Is there a cure for acne? Any cure for oily skin?
How do I get rid of acne scars? Do at-home products work?
What are the best products for oily skin and reducing acne?
Why do I get so many more breakouts than other people do?
Are there any natural solutions for getting rid of acne & oily skin?
What at home treatments can I use that will stop acne breakouts?
To start, let's look at what causes acne & oily skin.
(Click the images below to browse each section)


​If you have a skin care question that has not been addressed on our site, please let us know ~ we love research! Your answer will be added to the Skin Problem Q&A section of our website, allowing other readers to benefit. We plan to consistently update this site with additional information!
​
Powered by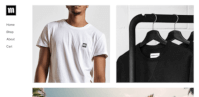 Create your own unique website with customizable templates.